Karen Blake, DVM, Dipl. ACVS
<< Return to Our Vets and Staff page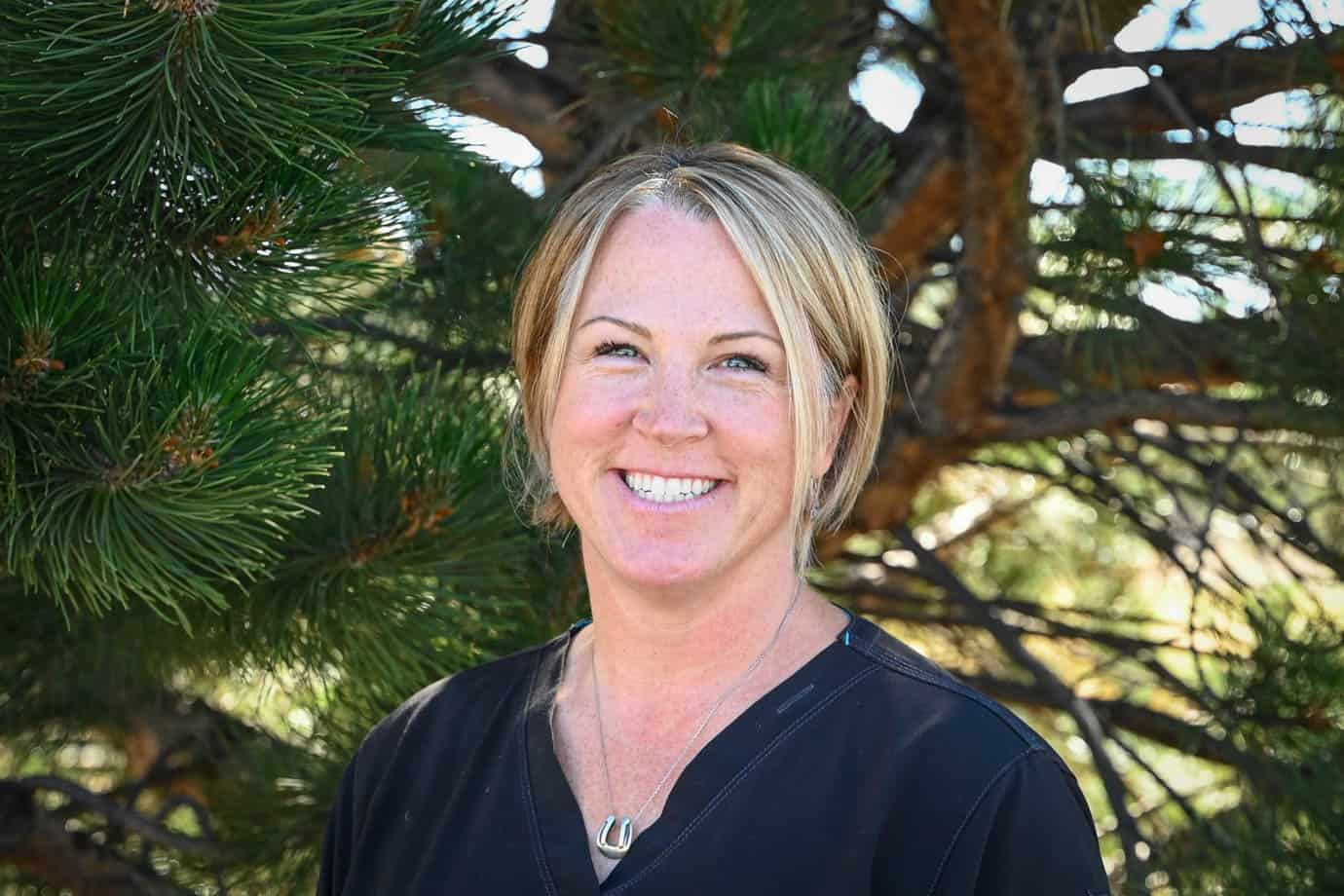 Veterinarian
Dr. Karen Blake grew up in Burlington, Vermont, where she began riding horses at a young age. While her focus was on jumping and dressage, she was also fortunate to try many western disciplines, ranging from western pleasure to reining. 
Early on, her horse had the first reported case of Potomac horse fever (PHF) in Vermont. That intense experience with veterinary medicine and her horse's resulting severe laminitis fueled her interest in equine veterinary studies.
After gaining valuable skills while volunteering as a teen at a busy equine surgical clinic, Dr. Blake was accepted and graduated from veterinary school at Colorado State University.
She completed a one-year surgical internship at a high-volume Thoroughbred-focused clinic in Ocala, Florida, followed by a one-year fellowship at Oregon State University. She then completed a three-year equine surgical and lameness residency program at the University of California, Davis. Dr. Blake became board-certified in Equine Surgery by the American College of Veterinary Surgeons in 2010.
After running an equine hospital in Western Oregon, life took her to Park City, Utah, where she ran a successful equine practice for several years. During that time, she developed a passion for equine podiatry. Family brought Dr. Blake back to the Northwest, where she operated her own podiatry-based business focusing on progressive solutions for hoof and lameness issues. Her practice at Bend Equine focuses on equine surgery, sports medicine, and podiatry.
She is excited to have returned to mountain life in Bend and enjoys time with her husband and son paddleboarding, hiking, going on off-road adventures, and riding her horses. 
Education:
Postgraduate training:
Surgical Internship, Ocala, Florida

Fellowship, Oregon State University

Equine Surgical and Lameness Residency, University of California, Davis
Board certification:
Equine Surgery, American College of Veterinary Surgeons (2010)
Clinical interests:
Equine surgery

Sports medicine

Podiatry