Clinic Hours
Monday – Friday 8:00 am – 5:00 pm.
Address
19121 Couch Market Rd
Bend, OR 97703
For after-hour emergencies, please contact the Veterinary Referral Center of Central Oregon at (541) 210-9200 or Bend Emergency and Specialty Center at (541) 358-9110.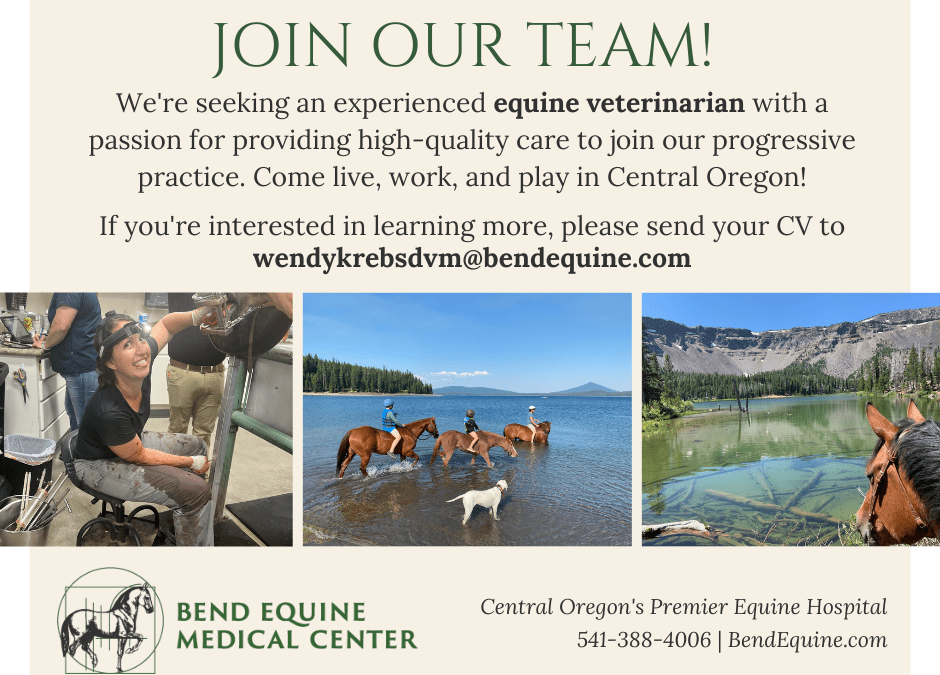 Are you an experienced and passionate equine practitioner who is ready for a change of pace and a reset? If you're an experienced equine practitioner with a passion and talent for high-quality general practice, we'd love to hear from you! We'd like you to be proficient in triaging most types of emergencies, although surgery and medicine consults/backup are available. Expertise in dentistry and extractions is a plus.
Thanks for your interest in career opportunities at Bend Equine Medical Clinic. We don't have any open positions at this time, but are interested in talking with exceptional candidates. Please reach out via the contact form.